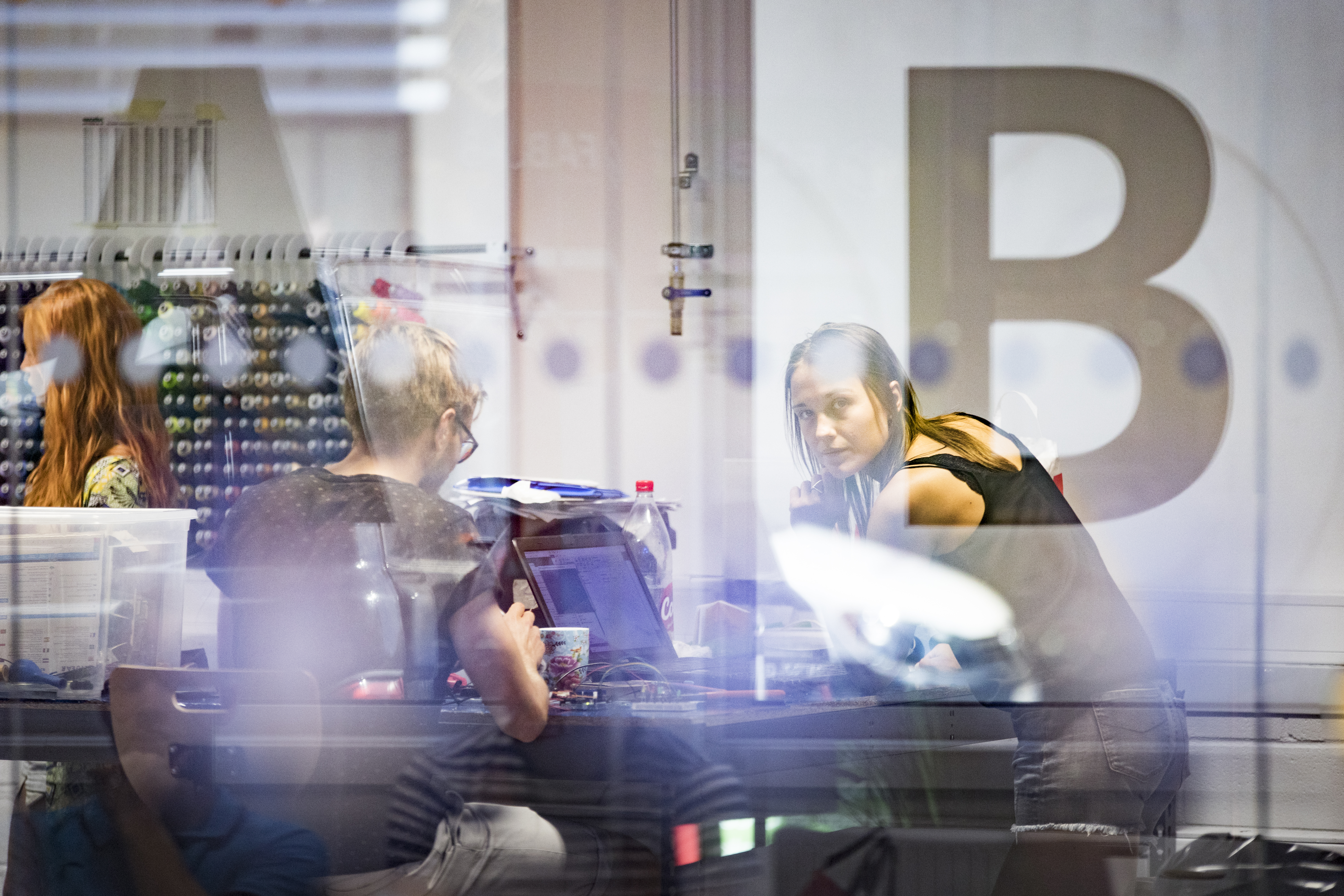 Graduate school attracts industry interest
Plans are in place for a new industrial graduate school in 2020 in a collaboration between University West, the University of Skövde, Jönköping University, Halmstad University and Mid Sweden University. The programme is aimed at companies wanting to strengthen their competitiveness by forming the future key movers in industrial development with new, valuable expertise in the field of smart industry, also known as Industry 4.0.
"Many companies have registered their interest, and we look forward to meeting the companies that want to build strong networks in their industries, between sectors and with higher education institutions, as well as to contribute to ground-breaking research results. Together, we can brace ourselves and strengthen our competitiveness and innovation skills!" says Mats Jägstam, Deputy Vice-Chancellor for industrial collaboration at the University of Skövde.
Expectations for Smart Industry Sweden – what the companies have to say
"Within the automotive industry, digitisation has become an increasingly important competitive advantage. Connected and self-driving cars show great potential for improving both road safety and transport efficiency. However, we face major challenges in interpreting the continuous data streams and creating trust in how the technology is perceived and used. With the industrial graduate school Smart Industry Sweden, we want to increase AI awareness among Volvo employees so that the technology we develop is human-centric."
Robert Broström, Senior Technical Leader User Experience at Volvo Car Group
"There's a growing interest in the manufacturing industry for hot sheet metal forming, which results in lighter products with retained rigidity or tailored material properties. Hot forming processes present a major challenge in terms of negative consequences, such as reduced resilience in the manufacturing process, increased maintenance costs for tools and the rejection of components with manufacturing defects. At present, there's a lack of good simulation models, which are a prerequisite for increasing the predictability and reliability of these processes. Research conducted by a doctoral student at Smart Industry Sweden could give RISE IVF greater opportunities to assist industry by means of assignments and joint research projects."
Daniel Wiklund, Manager Component Manufacturing at RISE IVF
"LimeSense AB is an innovative digital agency that has been developing state-of-the-art solutions since almost one decade, especially in the medical field. Moving from a traditional healthcare industry to a smart industry 4.0, we want to develop medical assistive products which will mitigate with smart environments through AI (machine learning applications). These products can especially help elderly patients by for example tracking daily routines and checking vital parameters. We also want to develop solutions that can enhance the performance and information flow of the health care providers by better integrating human and technical recourses. Smart Industry Sweden will give us a valuable connection to research within the field to further strengthen our business."
Abid Ali Fareedi, Project Manager at LimeSense AB
"Volvo Car Engine has been involved in several research projects within virtual manufacturing the past two decades. To maintain our competitiveness within virtual manufacturing and to strengthen our knowledge within other areas of industry 4.0 it is important for us to take part in the industrial graduate school "Smart Industry Sweden". Besides an increased knowledge we also believe that the network created through Smart Industry Sweden, including enterprises, universities and individuals, will further strengthen our future competitiveness."
Marcus Frantzén, Senior Manager Manufacturing Research and Simulation, Manufacturing Engineering Power Systems, Volvo Car Corporation.