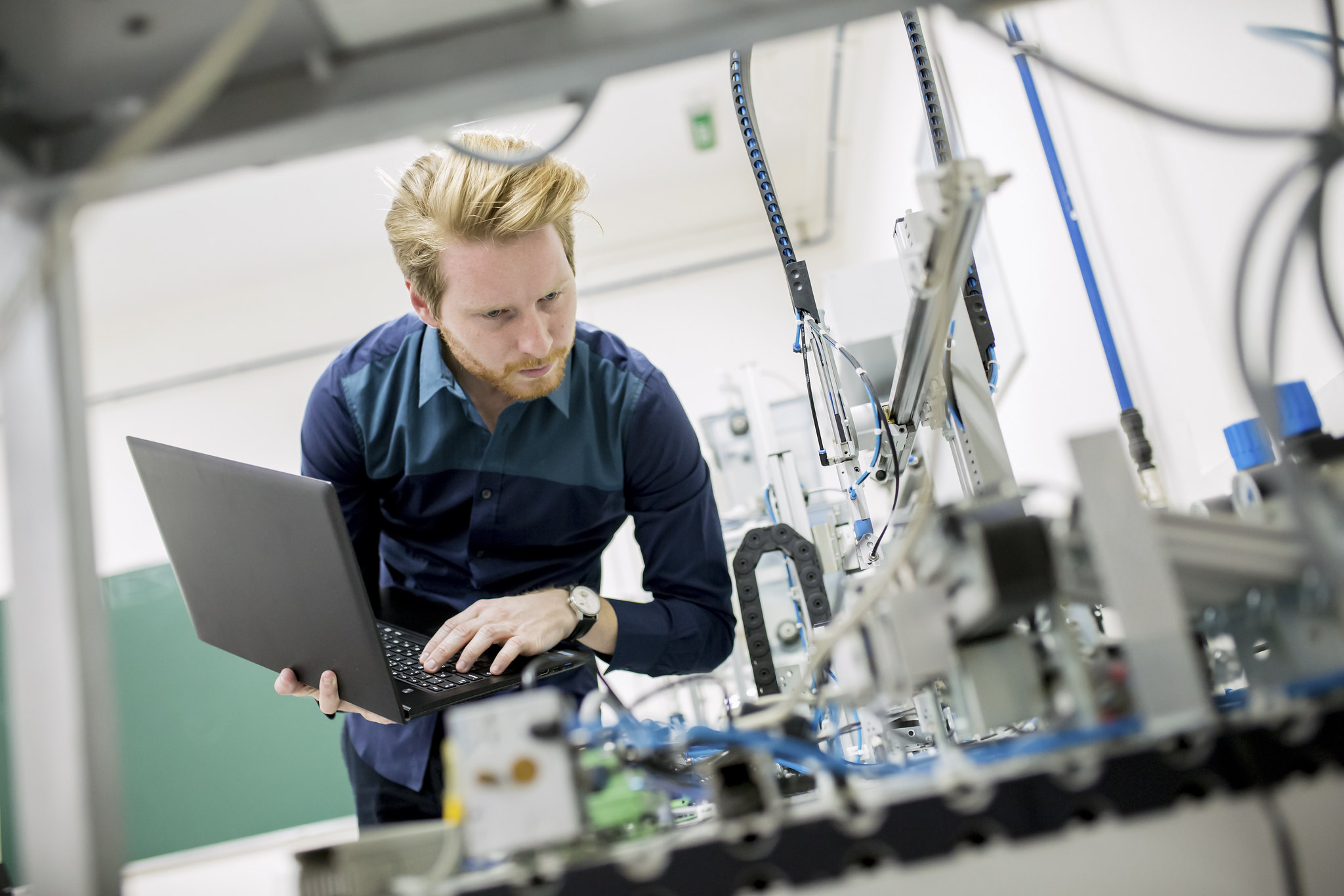 About the research school
As digitization continues to transform the fundamental conditions and opportunities for industry, keeping up with these developments requires new knowledge, inspiration and innovation. In Sweden, five universities have joined forces to plan the establishment of Sweden's biggest industrial graduate school in the field of Industry 4.0 or smart industry. It's here that the movers and shakers of the future in Swedish industry will get their education – are you in?
Make the leap
The industrial graduate school is looking for enterprises that want to be part of this initiative. The school represents an entirely unique opportunity for enterprises to develop the skills of their employees, future-proof their business and be a part of Swedish research. We'll be creating synergies and networks between enterprises, universities and regions in the field of Industry 4.0. We'll need your letter of intent by September 10th 2019 to be part of this exciting initiative.
Unique research range
In terms of its population, Sweden is a small country and if we are going to compete globally, we need to invest. And that applies to all parts of our society. The industrial graduate school will comprise a unique group of experts from enterprises and academia, and together we will pave the way forward for Swedish industry.
"Smart Industry Sweden will create a close-knit group of externally employed doctoral students who will be key figures in industrial/academic collaborations in the future in Sweden. The range of research in the graduate school will be one of a kind and have enormous potential because it brings together the smart industry research excellence of the five universities," says Mats Jägstam, Deputy Vice-Chancellor in charge of collaborations and programme manager for the INFINIT research environment at the University of Skövde.
Smart Industry Sweden's vision and goals
A major national initiative in the field of Industry 4.0 (smart industry) in Sweden
Industrial graduate school collaborating closely with industry – something that Sweden has unique experience of
Develop synergies between enterprises, universities and regional government
Develop and establish the role of industrial researcher in manufacturing in order to strengthen Sweden's future industrial competitiveness
Adaptation methods for circular economy perspectives