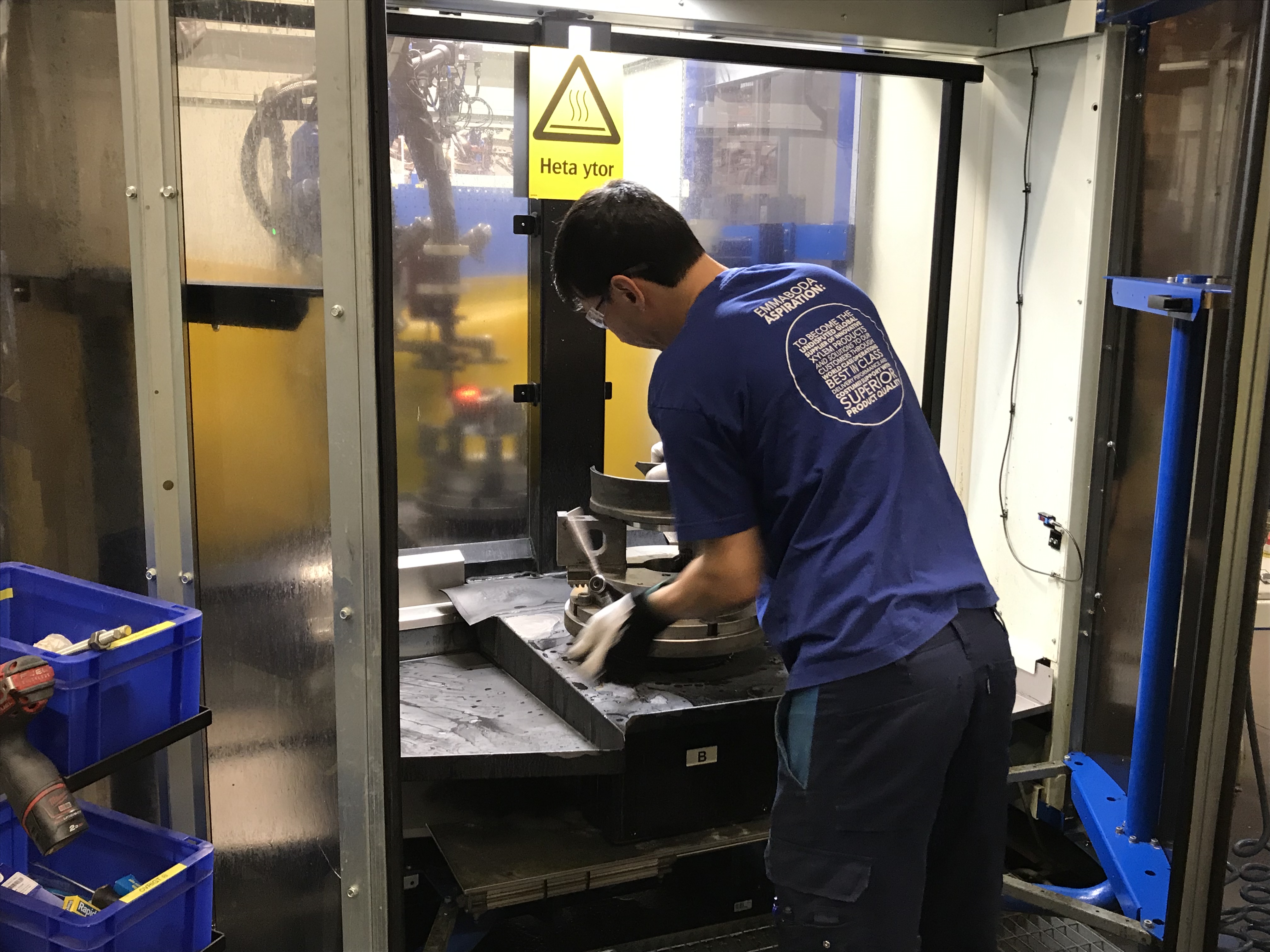 A good experience from IPSI Industrial Graduate School
Xylem is a global water technology company on the New York Stock Exchange with the mission of providing solutions for global water issues like water scarcity, water affordability and water resilience. The technology solutions cover the whole cycle of water with products and services to transport, analyze and treat water as well as monitor and analyze the involved systems.
In total they are about 16 500 employees around the world. The unit participating in IPSI Industrial Graduate School is Xylem´s biggest factory. This unit makes pumps and mixers in sizes from 0,5 kW up to 700 kW and employs about 1100 people.
"The focus for us at Xylem has been optimization of logistic flows in manufacturing, especially in the production areas where we have the highest volume of products and material flows. The challenge, however, is that we have a complex product mix and a lack of space on our shop floor", says Ola Gustavsson – Production Manager at Xylem.
Being part of IPSI has had many positive effects on Xylem
The collaboration with IPSI graduate school and the doctoral student Enrique Ruiz Zúñiga at Skövde University has been valuable for Xylem. The company has increased their technical knowledge, both in what can be done (technical boundaries) but also in simulation software. This increased know-how in simulation software knowledge has widened the company's flora and usage of models. Some have been used as basis for investments/changes in processes, and the internal competence in using simulations has grown.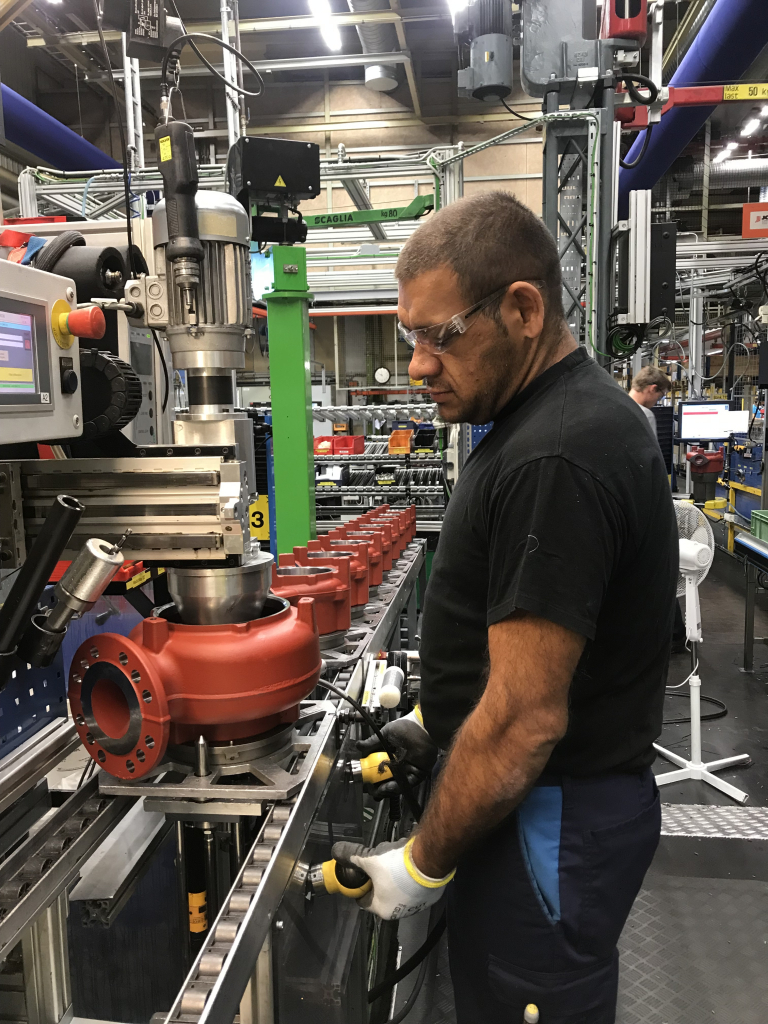 Lean/simulation analyze
"Through thesis projects we have had a number of sub-processes analyzed with the combined tool boxes of simulation/lean. Something that we could not have done ourselves, the results of these analyses has helped us get a good basis when making investment decisions to improve our productivity in logistics and machine cells. For us at Xylem, the IPSI network itself has been very important, as it has given us an arena to discuss similar challenges with others", says Ola Gustavsson Manager at Xylem.